Our stockists
Since Playzeez launched in 2019, we have saw the brand grow from strength to strength. We started with 12 children's backpacks to now having 100+ bespoke products within our range. Our first stockist was established in the summer of 2019 in Northern Ireland, who we have built and maintained a working relationship with to this day. We now have 13 B2B customers, a mixture of kidswear stores, boutiques and online retailers that stock a collection of Playzeez kids backpacks.
If you have any interest in becoming a stockist, please contact us via the email address below and we can send you our PowerPoint presentation.
Meet all of our wonderful stockists...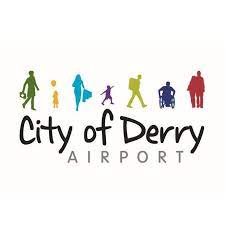 All of our B2B customers are accredited retailers, further details can be found below...
NEXT - United Kingdom
Bump & Me - Malta
Frank and Polly Kidswear - Monaghan, Ireland
City of Derry Airport - Derry/Londonderry, Northern Ireland
Bumble and Bee Kids Boutique - Ballymoney, Northern Ireland
Lace and Lillies Boutique - Limavady, Northern Ireland
Bluebird Childrenswear - Ballymena, Northern Ireland
NCCE Country Stores - Swatragh, Northern Ireland
Rascals Childrenswear - Banbridge, Northern Ireland
Chichi Rascals Kidswear - Armagh, Northern Ireland
Funky Kids - Magherafelt, Northern Ireland
Mummy & Me - Northern Ireland
Gift House - UK/Ireland
Several retailers above have said "We have tried stocking kids backpacks before and it hasn't worked, but our customers love Playzeez and it's expanded our range to target a new market niche within our business." We are thrilled to see Playzeez becoming a thriving part of business for these retailers and we strive to maintain a professional working relationship with them as we create more unique children's Backpacks and accessories with premium features that kids will benefit from throughout their youth.
All inquiries regarding 'becoming a stockist' can be sent to info@playzeez.com