Under The Sea Kids Backpack Collection
Our Playzeez 'Under the Sea' Kids Backpack collection is comprised of a cute whale backpack and fierce shark backpack. With our founder's passion for endangered animals and because we know boys and girls love sea creatures, it was a no-brainer to add these two to our Playzeez family. We have more 'under the sea' printed backpacks, which can be found in our older kids backpack, toddler Backpack and school backpack sections. All can be seen in the navigation bar above under the Kids backpacks heading.

Meet Winston the Whale
Winston enjoyed eating fish! One day, whilst he was out feeding on fish he heard a distressed call coming from nearby. Someone was shouting "Help", but Winston couldn't see anyone. Winston searched everywhere in the surrounding area to try and find the person who cried out for help! After a while, Winston realised that the voice wasn't coming from nearby but from inside his belly. He had accidentally swallowed a diver who was swimming in the ocean! Winston released the man back into the ocean where he had found him and promised to be more careful in the future.
Do you love Winston? Check out our Winston the Whale Backpack now.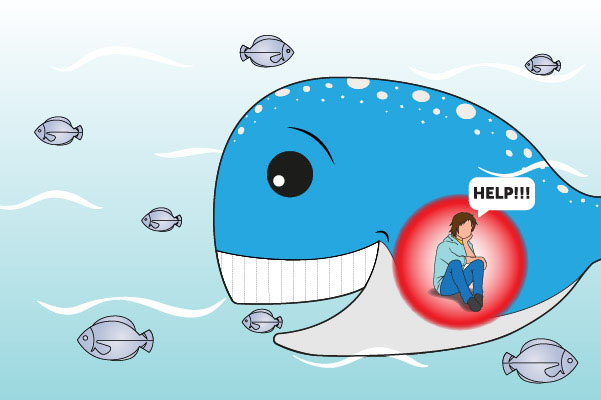 Meet Kai the Shark
Kai was a lonely shark. He didn't have any fish friends because they were all scared of his sharp scary teeth. One day, whilst out swimming, Kai saw a group of fish caught in a fisherman's net. Without any thought for his own safety, Kai quickly swam towards the net! Using his sharp scary teeth, he managed to tear a big hole in the netting. This allowed all of the fish to escape the fisherman's grasp. The fish were very grateful for Kai's help and are no longer afraid of him. Kai now has many friends and is no longer a lonely shark.
If you think Kai is one 'Jawsome' Shark, why don't you take a look at our Kai the Shark Backpack.